The John D. and Catherine T. MacArthur Foundation have named 22 new MacArthur Fellows for 2011. The fellows "were selected for their creativity, originality, and potential to make important contributions in the future."
They will each receive $500,000 in no-strings-attached support over the next five years. MacArthur Fellowships come without stipulations or reporting requirements which is intended to offer awardees unprecedented freedom and opportunity to reflect, create, and explore.
Among the diverse group of recipients this year, three work in the area of music: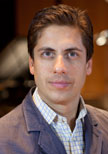 Francisco Núñez
Young People's Chorus of New York City
New York, NY
Age: 46
Choral Conductor and Composer shaping the future of choral singing for children by expanding access from inner-city to elite schools and redefining the artistic and expressive boundaries of the youth choir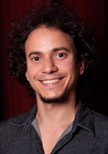 Dafnis Prieto
New York, NY
Age: 37
Jazz Percussionist and Composer electrifying audiences with dazzling technical abilities and rhythmically adventurous compositions while infusing Latin jazz with a bold new energy and sound.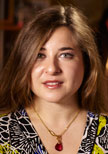 Alisa Weilerstein
New York, NY
Age: 29
Cellist combining technical precision with impassioned musicianship in performances of both traditional and contemporary music and expanding the cello repertoire through collaborations with leading composers.
The complete list of fellows is available here.
Including this year's group of fellows, 850 people, ranging in age from 18 to 82 at the time of their selection, have been named MacArthur Fellows since the inaugural class in 1981.
(—from the press release and MacArthur Foundation website)