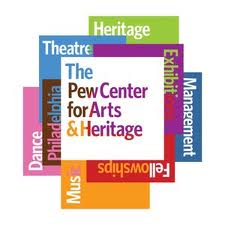 The Pew Center for Arts and Heritage has announced the recipients of its 2014 grants in support of Philadelphia's cultural community. All in all, there are a total of 12 Pew Fellowships of $60,000 each, 35 Project Grants (which include nine first-time grantees) awarded varying amounts, and two Advancement Grants of $500,000 each, which were awarded to Opera Philadelphia and the Philadelphia Zoo.
Among the twelve 2014 Fellows are composer/pianist Michael Djupstrom, Liberian-born singer/songwriter Fatu Gayflor, and experimental harp improviser Mary Lattimore.
Seven of the 35 awarded projects involve music. Al-Bustan Seeds of Culture has been awarded $240,000 for its That Which Is Adorned: Arab Poetry and Music Project, which explores the connections between Arabic and European music; the Al-Bustan Takht Ensemble will perform with The Crossing, a Western choir, in a program that will include historic Arabic works and new musical suites by Arab-American composers Kareen Roustom and 2013 Pew Fellow Kinan Abou-afach. The Crossing was additionally awarded $240,000 to commission seven new works in response to a 17th-century sacred musical work, including pieces by Pulitzer Prize-winning composers Caroline Shaw and Lewis Spratlan, which they will perform on a two-part concert featuring early music ensemble Quicksilver Baroque and the International Contemporary Ensemble. The Philadelphia Folklore Project was awarded $200,000 to present the Liberian Women's Chorus for Change (led by 2014 Pew Fellow Fatu Gayflor) in performances in local Liberian neighborhoods as well as in concerts at World Café Live and other venues. The PRISM Quartet was awarded $240,000 to commission new works by Steven Mackey and Ken Ueno that will pair saxophone quartet with percussion instruments; PARTCH, an ensemble devoted to composer Harry Partch, and Sō Percussion will partner with PRISM and the composers on these performances. First time Pew recipient Kiranavali Vidyasankar, a vocalist in the Carnatic tradition as well as a Chitra vina virtuoso, was awarded $72,000 to perform traditional Carnatic music as well as her own new compositions combining Indian and western musical instruments in a concert presented by Sruti entitled "Tradition—An Evolving Continuum."
In addition, the Mendelssohn Club of Philadelphia was awarded $240,000 to present the first-ever United States performance of Felix Mendelssohn's historic 1841 revision of Johann Sebastian Bach's St. Matthew Passion, and radio station WXPN was awarded $360,000 for the development of Zydeco Crossroads. This yearlong project will examine the evolution of this musical genre through multiple concert performances showcasing celebrated zydeco musicians that will explore the genre's intersections with hip-hop, soul, and rock. The culmination of the project will be a screening of a new film on zydeco, which will be made by music documentarian Robert Mugge during the closing weekend of the festival in fall 2015.
The advancement grant to Opera Philadelphia will allow the organization to conduct in-depth, strategic audience research that will inform the development of a set of programs and, together with enhanced marketing efforts, enable them to respond to new audience behaviors and preferences.
Panelists for the 2014 grants included composer/soprano Lisa Bielawa, composer/presenter Judd Greenstein, composer/percussionist Susie Ibarra, composer/multi-instrumentalist Zeena Parkins, and soprano Lucy Shelton. More details about the 2014 awardees are available on the Pew Center's website.
(—from the press release)