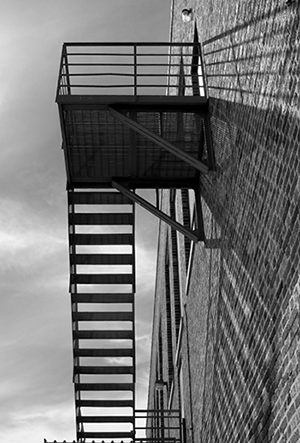 As part of the Chamber Music America conference in New York last month, I sat on a panel that discussed the ways in which classical and jazz are isolated from other genres of music and what we might do to help de-silo our work (a much more complex and serious problem than being cordoned off in our own glass room in Tower Records was in olden times). There's a pretty large gap between how the jazz and the classical community see these fields and how the rest of the music community sees them (as a quick scan of the Billboard charts often makes painfully evident), and that has both cultural and economic repercussions.
Current delivery platforms and participation rates in the creation of new work mean music of any and all types is coming at us at a phenomenal rate. This then requires music makers to place a high priority on and devote precious resources to being effectively present in this general music marketplace—to being where music fans are, so that those who are interested in what's available can find and enjoy it. This has challenges, for sure. Market share (or strange ideas about composition vs. recording date) can result in classical and jazz being left out of splashy mainstream productions such as Twitter #Music and the Google Music Timeline.  Services such as Spotify and iTunes don't handle the more complicated metadata very well, often rendering music in these genres harder to discover and sort. But building a tailor-made private playground cut off from huge pools of listeners is an even worse attempt at a solution, effectively serving only to drain resources and build walls. Seen in this light, standing in a crowded YouTube field or Live365 index makes a lot more sense. On its own it's just an open door, but at least that door is open and there's active street life beyond its threshold.
From there, standing shoulder to shoulder with other artists across genres takes us a certain distance further away from being an untouchable "other." NPR does this in their "Best of the Year" album round up, on which Caleb Burhans's Evensong is followed by Chance the Rapper's Acid Rap. Here on Counterstream Radio, we did it through meaningful conversations between artists such as Meredith Monk and Björk.
Keeping out of that silo also requires keeping pace with what the major mainstream players are developing and how their work might help us entice more people to walk down our lane and visit our home. This made me reflect back on a talk I heard Tim Quirk, head of Global Content Programming at Google Play, give at the Future of Music Coalition's Policy Day last October. He spoke about how new technology has allowed the development of services "that let thousands of potential masterpieces find their ideal audiences" independent of traditional gatekeepers. "Telling the world what it should or shouldn't listen to has become far less important than simply making this overgrown jungle navigable…Context is more important than opinions." On balance, that sounded like a powerful potential opportunity for classical and jazz music to me.
Later in his talk, however, the argument got a little more challenging. "Getting people to pay attention to something new has always been hard work and it's only getting harder as the amount and, I think, the quality of the competition explodes while the ability to listen to something else instead becomes even easier. Capturing people's attention and then hanging onto it is the fundamental challenge for artists and labels and their managers in the 21st century."
It will be all the harder for those who find themselves stuck up a tower, never even making it to the party in the first place.