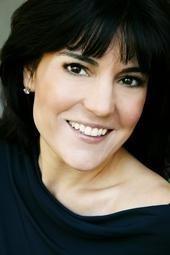 Subito Music Corporation has announced that it has entered into an exclusive publishing agreement with composer Leanna Primiani. A California native and a DMA graduate of USC's Thornton School of Music (where she received the Leonard Bernstein Music Scholar Award), Primiani studied with noted composers and conductors including Steven Stucky, Christopher Rouse, Howard Shore, Leonard Slatkin, and Peter Eötvös. Her music has been performed in the United States and abroad. Leonard Slatkin led the Nashville Symphony in the world premiere of her composition, Sirens. Her work, Searching for M with Help from a Large Orchestra, received its premiere at the Cabrillo Music Festival. The Virginia Opera Festival presented a reading of her opera Truman. Other notable performances include the Aspen Music Festival, June in Buffalo, the American Composers Orchestra's annual Underwood New Music Readings in New York City, the Centre de Creation Musicale Iannis Xenakis in Paris, and the Ensemble Aventure Freiburg which performed her music at Herrenhaus Edenkoben artist retreat and also recorded it for SWR radio in Germany. Also an active composer for chorus and band, she has received first prize in the St. Paul Choral Competition, as well as an Atlantic Coast Conference Band Directors Association Emerging Composers Grant. As a conductor, Primiani is the first woman to receive a Ford Foundation Conducting Talent Grant, and has been recognized by the Kiril Kondrashin Masterclass (Netherlands) and the Peter Eötvos International Institute and the Los Angeles Philharmonic's SYNERGY! Composer-Conductor programs.
"We're delighted to welcome Leanna to Subito Music," says Stephen Culbertson, founder and president of Subito Music Corporation. "Her accomplishments as a composer who writes in several idioms, coupled with her active conducting career, give her a deep understanding of how to musically communicate to players as well as to audiences. We look forward to working with her to expand her profile in the concert world and to cultivating new audiences for her music."
"I'm honored to be part of the Subito Music family," Primiani comments. "Known for their professional services, dedication to contemporary music, and supportive environment for young composers, this is the perfect place for me and my music. I'm thrilled to be here and am looking forward to a long and fruitful relationship together."
Primiani's upcoming activities include the premiere of a work commissioned by the National Flute Association for their 2012 convention, a new work for orchestra, and a solo percussion piece for Evelyn Glennie.
(—from the press release)