Earlier this week, for a few brief moments, I got to play the role of Santa Claus. The receiver of gifts was not a young child but a colleague several years my senior to whom I was delivering a short new work for wind band, hot off the presses. It was a gift of sorts, written as a congratulatory gesture for the 30th anniversary of the local community band that he conducts up near Buffalo, but his reaction still caught me off guard. I've seen performers react with trepidation, "roll up our sleeves" enthusiasm, or even a quiet relief that their commission was a success or that the work was not too difficult, but his was a combination of excitement that he was sure his band was going to feel about the new piece along with a sense of wonder about the very fact that this music had not existed a week before.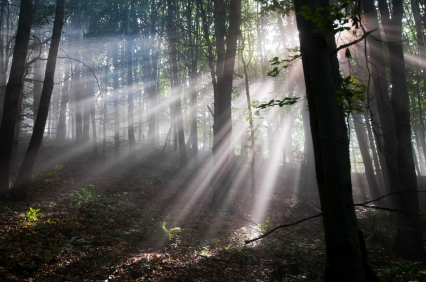 It was this sense of wonder that resonated with me long after I left him with his new piece. A cynic would have labeled it as naiveté, but that wasn't it; this was an experienced performer and educator who still enjoyed music making at a foundational level with his friends for his community in an environment where newly composed works are quite rare, save for the occasional new march or Broadway medley. It reminded me that, outside of the established and growing circles of performers and ensembles that specialize in contemporary concert music, there is still a vast, untapped population that not only is able to enjoy listening to new music but that enjoys playing it as well.
I discovered proof of this several weeks ago when I was invited down to the Chautauqua Institution for a special concert that included a band work I had written years ago. Under the auspices of a national organization called the New Horizons International Music Association, the concert was special because the performers were adults, many over retirement age, who had either put down their instruments after high school or who had never played an instrument before. Invited from local New Horizons chapters from all over the country and Canada, they had gathered at Chautauqua for several days of music making for the sheer love of it. After the concert, many of the performers expressed that same wonder that my conductor colleague had about the creation of music and how it affected them.
It is all too easy for those of us who are active in new music to get so focused on the workings of the business–be they awards, commissions, premieres, recordings, scandals, spats, or celebrations–that we lose sight of the simple gifts inherent within our art form. As the comedian Louis C.K. points out regarding our society's ambivalence towards the miracle of human flight, we take so much of our world for granted that we don't see the magic around us. For we who are deeply surrounded by the trees, so to speak, it is not only uplifting but also necessary for us to seek out opportunities to be reminded of the forest.